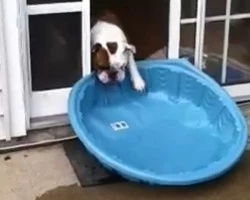 My mom called us to be sure we didn't miss this


news segment. See the video at
To close each month, we'll do a quick roundup of the top five not-to-miss posts. In a blog with so much fascinating content, it could be easy to miss one or two good posts.
Boy, it's hot out. And according to our readers (and bloggers), these July posts are just as hot as your a$$crack is approximately five seconds after you leave your air conditioned home/car/workplace.
10,000 Pageviews - Okay, perhaps not the most intense read of the month, but a milestone for us all the same.